Lighting Ideas for your Home
Great lighting has many benefits; additional decoration, necessary light source, creates ambience, fills an empty space and makes a statement but how do you know what to put where? Creating with Colour shares lighting ideas for your home.
Consider a feature light in your entrance or stairwell as it will fill the empty space and make a statement. Feature lights also look great over a dining table.
Pendant lights look great in the kitchen when hung over the bench. They define the space and importantly provide strong direct lighting for food preparation.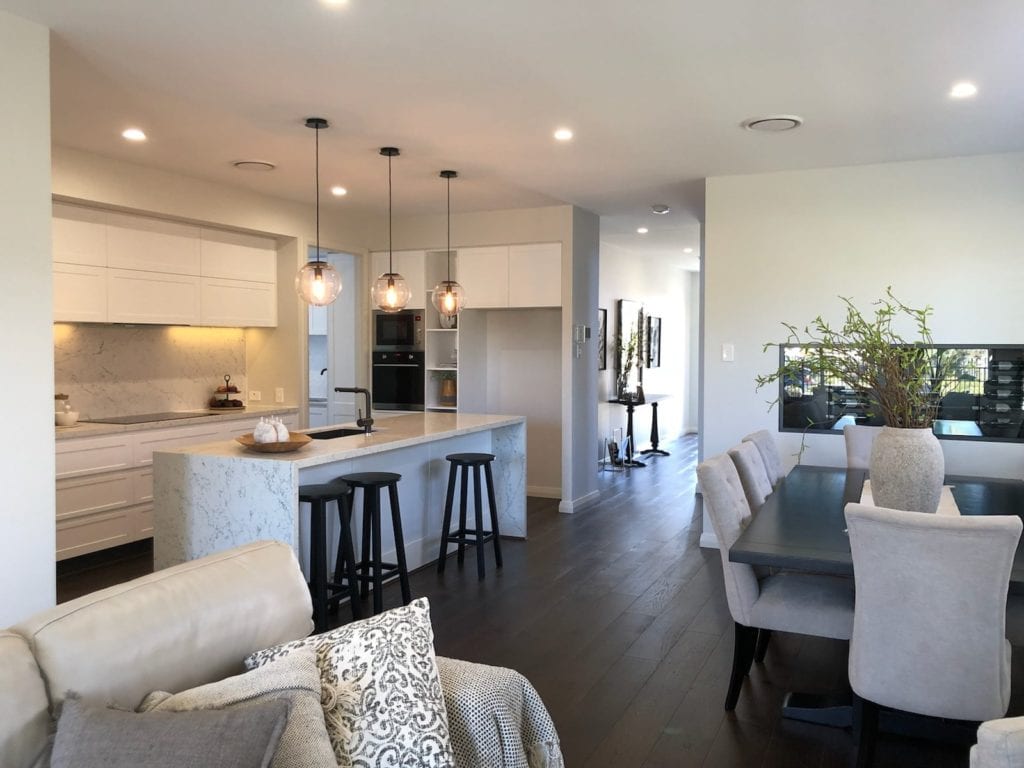 Floor lamps provide a strong instant light source and create ambience in dull spaces. Floor lamps eliminate the need for any structural changes to your home (e.g. the patterned ceiling of a heritage style home may be upset by the use of ceiling lights).
Table lamps are great for creating ambience and add to the decoration of a room.
In a Media Room, a subdued background lighting scheme is best for preventing screen glare and minimising contrast. Consider perimeter lighting to achieve this result.
Mood lighting is most effective when a number of light sources are used. For example, pendant lights, dimmer switches and candles are examples of lighting tools which can help create a relaxed atmosphere.

Do you need help with lighting in your home? Contact us!